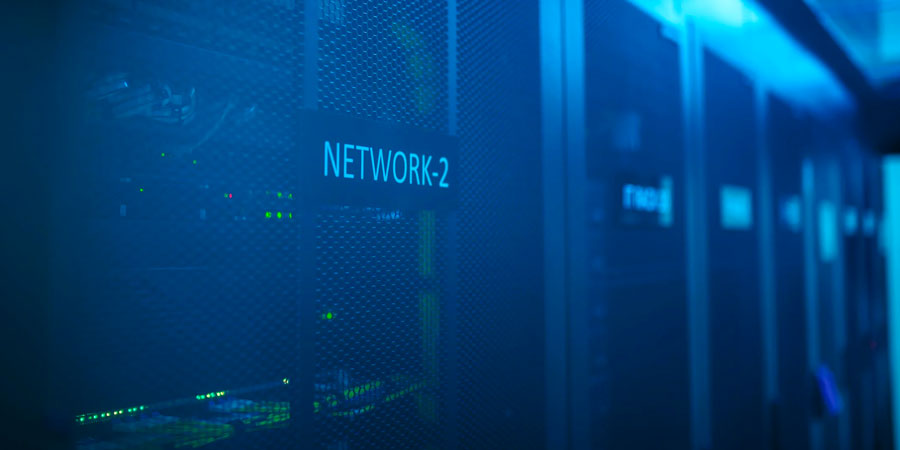 Upsite's Products Optimize Data Center Adaptability with Advanced Solutions
Data Center Energy Efficiency Ranks More Important Than Ever 
In our ever-changing digital age, data centers provide the heart of the very complex world of technology. From telecommunications to cloud storage to AI, data centers support the power and capacity to provide an assortment of crucial services that we all utilize every day. But while these services make our lives easier, they pose massive threats to our economy as well as our environment. 
For example, did you know that in the 2020, data centers alone employed approximately 70 billion kilowatt-hours of electricity in the United States? Per the United States Department of Energy, that comes out to about 1.8% of the U.S.'s total electricity consumption. Based on this startling fact, the importance of energy conversation related to data centers proves more crucial than ever, especially as we continue to rely on digital amenities. 
Energy performance is about more than reducing consumption and minimizing our carbon footprint; it also involves making the equipment as efficient as possible. Data centers that use less energy lead to reduced costs and improved operations. Thus, more resources can be allocated toward making improvements and employing more cutting-edge technology. 
In this manner, data centers can strengthen the global task of limiting carbon emissions. Many companies have created more sustainability initiatives, with an increase in data center performance at the top of the list of key points. Minimizing energy consumption in data centers not only reduces our carbon footprint and the effects of global warming but also proves to be better for business overall as a cost-effective strategy. 
For one thing, improving energy efficiency prolongs the dependability and lifespan of data center products. These systems produce less heat, limit the impact on cooling systems, and potentially help the equipment live longer. Plus, since energy-efficient data centers curtail downtime, you're also looking at optimized operational performance and quality. 
Because of this, many companies place improved energy-efficient data centers at the top of their priorities for their organization. Companies like Upsite prove to be up for the challenge with cutting-edge solutions to support a data center environment that's sustainable, affordable, and high-functioning. 
Upsite's Advanced Results
As a pioneer in the data center industry, Upsite Technologies offers an assortment of cutting-edge equipment designed to optimize data center energy performance and operational efficiency. Their results tackle some of the most common obstacles in data center maintenance, including cooling capacity, streamlined airflow, and power consumption.
Cooling Capacity
A hallmark of the company's services, Upsite's "HotLok" and "ColdLok" cooling products have evolved into common industry practice within thermal management. They essentially plug cable openings and prohibit the combining of hot and cold air, thus improving cooling performance. These solutions prove to be two-fold, as they optimize energy consumption while also preventing equipment from over-exhaustion and resulting in wasteful downtime.
Streamlined Airflow
In terms of airflow management, Upsite's "AisleLok" modular containment maximizes airflow performance by insulating hot and cold aisles, thereby reducing the redistribution of hot exhaust. This technique often leads to considerate energy reduction, as cooling units work less while maintaining an optimal temperature.
Power Allocation
When it comes to power allocation, Upsite's EnergyLok EMS 300 delivers real-time monitoring of atmospheric conditions and energy efficiency. It allows data center managers to execute informed solutions based on factual, up-to-the-moment data, which improves the overall performance of the distribution of power within the infrastructure.
Cutting-Edge Amenities
For enhanced efficiency and safety, Upsite also provides a variety of products in mind for these areas, including the KoldLok raised floor grommets. This feature limits cool air from getting through cable openings, while the HotLok blanking panels maintain air redistribution in server racks.
Upsite's Cooling Processes
Data centers allocate the most energy in the process of cooling. Since these facilities store considerable amounts of heat-producing equipment, sustaining a favorable operating temperature ensures maximum efficiency while preventing equipment deterioration. 
Upsite Technologies has transformed this element involved in data center management with its advanced cooling technology, including the cutting-edge HotLok and ColdLok products.
HotLok: Reimagining Hot Air Management
With the goal to manage hot air exhaust more efficiently, HotLok products prevent hot and cold air from mixing. For example, HotLok Blanking Panels prevent hot exhaust server air from redistributing back to the front of the rack, where it could potentially combine with cool intake air and disturb the thermal equilibrium. By upholding this balance, HotLok products help limit the impact on cooling systems and save substantial energy in the process.
KoldLok: Optimizing Underfloor Airflow
The KoldLok line of products optimizes underfloor airflow in raised-floor data centers. For example, KoldLok Brush Grommets furnish an air-tight seal around cable penetrations, limiting cool air from seeping through and thus boosting cooling performance. By focusing on these often forgotten qualities of airflow, KoldLok products can significantly enhance a data center's overall cooling performance and efficiency.
Contact DataCenterStore
For more facts and data on our product line, or to get a quick quote on blanking panels, control room furniture, or monitoring accessories, contact us today.